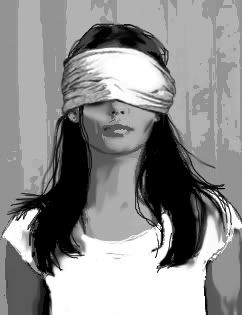 Yeah. So I've been busy, but perhaps you figured that. I promise I'm doing okay. I work everyday and usually only have time to be with Austin before I pass out sleeping. I have been very stressed out; I haven't felt like writing. Some things have happened, but not my usual shit. It's hard to be dreamy when you're always sleepy. I fear I am always sleepy due to stress and an improper balance in my brain chemistry. Oh yes. I did have a breakdown a week or so ago. My mood stabilizers ran out and I pretty much just lost it. I was a crying wreck, it was awful. So I put in a call to my mom who put in a call to my doctor and got me another prescription quick-fast and in a hurry. I was okay by the end of the night; I had just finally caved from the stress. But everything was peachy you thought? I'm sorry to disappoint.
Things are rough all over.
My jobs suck. Yes both of them. I mean they could be worse, but they could be better.
It's been rough being in a new relationship at times. We've been through the getting to know one another fights, and the ridiculous fights, and the extremely serious fights. I still feel the same way about him and him me. And the make-up sex is unbelievable. It's strange, but wonderful. I adore him, though I wonder what is wrong sometimes. We've talked about how each of our parents used to fight when we were young. I wonder if we are merely destined to repeat patterns. If so, I'm fucked.
I met my one year anniversary of moving to Austin, which was a huge deal. To have stricken out on my own like that, away from my family and my father, well that was most definately the wildest thing I've ever done. He told me I could never do it. I guess I did anyway. I have a habit of that.
I think it's just divine providence.
One of the things that is helping me to do that is Austin himself. We've combined forces so that we can both have a roof over our heads. Not that we don't like each other as well. So he's moved in. This makes things complicated because for the first time I find myself in a very adult relationship, one where money rears it's ugly head occasion after occasion. When you're poor that tends to happen, especially when you're both "rich kids." But seriously, I'm in uncharted territory here, as I'm sure he is. Here we go again into the unknown.
Last month Steph and Meagan and I went to the Austin City Limits Music Festival here in town. We only went on Saturday, and really, I don't know if I could take all three days of it. It was dirty and hot as hell, but seriously badass. The first show we saw was so rock and roll. This emo-kid named Ben Kweller was playing when his nose starts bleeding profusely during the first song. But he kept playing. And when I say his nose was bleeding I mean it, it was bleeding all over his guitar and everything, making for excellent imagery, what with the emo vibe. Meagan loves this kid and is all, "oh poor baby!" and I'm like, yeah right. Poor baby--*snort*
...Now that's rock and roll. To have your nose bleed on stage from partying all night and play through it bleeding all over your instruments. Haha! Fucking aye. They finally had to haul him off stage after he bled all over the piano in the fourth song. Then we saw The Shins, and then The Raconteurs with Jack White. This was my highlight of the day. Jack fucking White embodied rock and roll I swear it. He channelled Jimmy Page up there. It was like having an hour-long eargasm. Rock. Next we saw Willie Nelson. This was a show that thoroughly astounded me. It had been hyped up around town something awful. You gotta understand that Willie Nelson is the epitome of Texas Music down here. He's worshipped like some kind of Saint in this town I swear. And that's my parents' music. My mom even saw Willie at a similar festival (the Picnic) when she was my age. So it was funny to me that all these punkass kids were so hype to see Willie; it was the rowdiest, hardest to get into crowd at the whole festival. And when he went on I knew why. I have never seen someone with so much soul in their face. You feel like you really are in the presence of some kind of divinity or something, it's crazy. Or maybe it's just the pot. Haha. But really, the night was so sweet--listening to the music that my parents fell in love to, and watching my own generation of Texans fall in love to the very same sounds. The last show we saw was Massive Attack, which was again funny because we had just come from Willie and trust me those are two entirely different crowds. It was like the most badass rave I never went to. Because raves were lame. But this one would have been badass.
And it was.